Returning rack from the market might seem clean at first, but soil, sand, dust and non-sticky debris might are a very common problem for water lines.
Technica's in-line washer-dryer combo is an enclosed and splash-free solution fit to be installed right inside your factory.
Designed to be installed downstream from your rack unloader or as the loading point of your line.
Water Recirculation (Optional)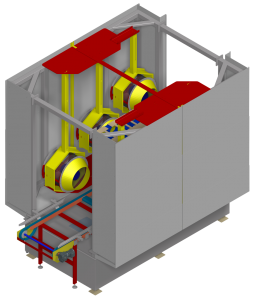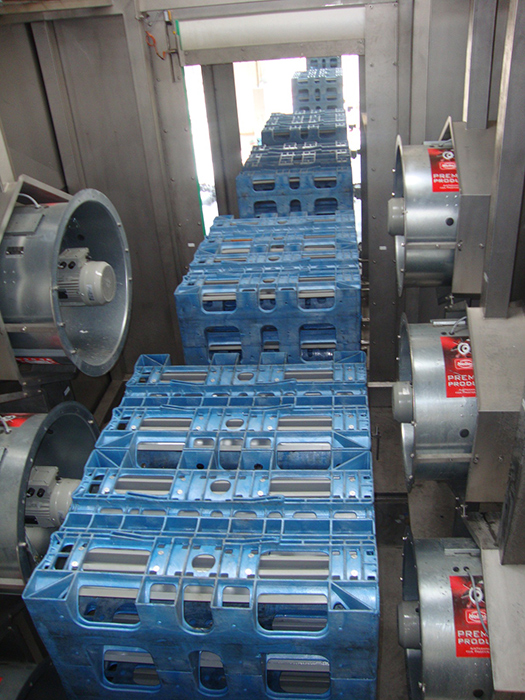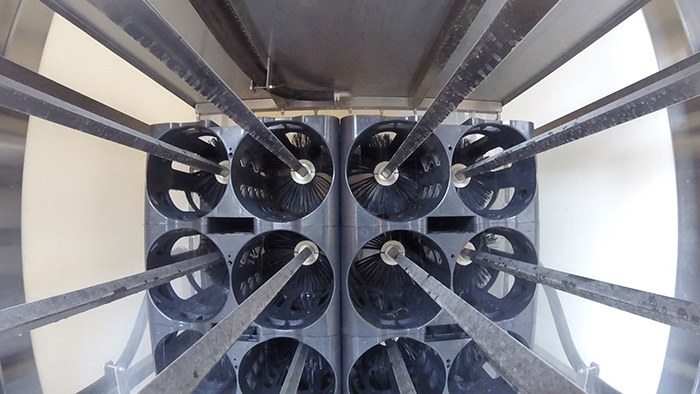 | Structure | Painted or Stainless Steel (AISI 304/316) |
| --- | --- |
| Water tanks | Painted or Stainless Steel (AISI 304/316) |
| Water tanks volume | 5,000L |
| Min. Conveyor Height | 1000 mm |
| Integrated Conveyor | Multiflex Conveyor |
| Rack Max. Dimensions | 1000mm (leading edge) x 1200mm |
| Rack levels | 5 |
| Rack weight | Up to 300 kg |
| Noise | 80dBA (@ 1m distance) |
| Power (installed) | Washer 10kW, Dryer 23kW |
| --- | --- |
| Air | Zero |
| Water | 1L per rack |
| Weight | 6500kg (with empty tanks, 12 points of contact to floor) |