If you work in the beverage industry, you are working with plastic bottles.
Since its inception, the plastic bottle took over the beverage industry. This was due to its low weight, low production costs, and transportation costs.
This allowed industrialists to reinvest these savings into growing their production. 81,000BPH bottling lines have become a common practice.
At those speeds, the empty bottle supply must be working as efficiently as possible.


External Supply Of Empty Bottles
Filler technology has come a long way, reaching blistering speeds to cover the demand. But bottle manufacturing techniques have not seen the same degree of progress.
How do we conquer this bottleneck? The easiest way is to receive ready-made bottles from an external supplier.
Bottles come in different types of packages, and each type is handled differently.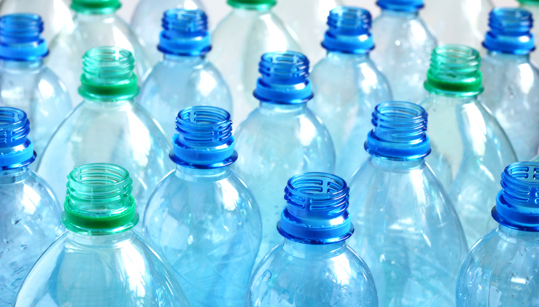 Plastic Bottles In Bags Need Debaggers
Some bottles come in bags, tightly packed together as a single layer. Technica supplies different types of semi-automatic debaggers. The geometry of the bottles (Round vs Square/Oval) dictates this choice. These machines allow an operator to slice the bag and remove it. The loose bottles feed into a single lining system that readies them for production.
Other suppliers might opt to fill a bag with randomly packed bottles. These bags are manually opened and stored in silos. This situation calls for unscrambling systems.
Plastic Bottles in pallets need Depalletizers
Other suppliers might opt to stack the bottles onto pallets with separator trays made out of cardboard. Technica offers a wide range of depalletizing solutions.
Our pantograph depalletizer employs a pick & place mechanism, perfect for cardboard trays. The pantograph is also the best solution for delicate bottles. If your production requires more than 1 SKU in parallel, then a conventional machine might not be the right fit.
Our Robotic Depalletizer offers full flexibility: Multiple SKUs in parallel, multiple types of grippers, Extra functionalities (Interlayer removal, Empty pallet removal).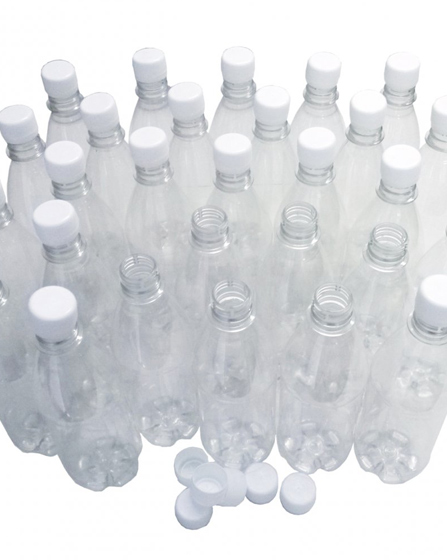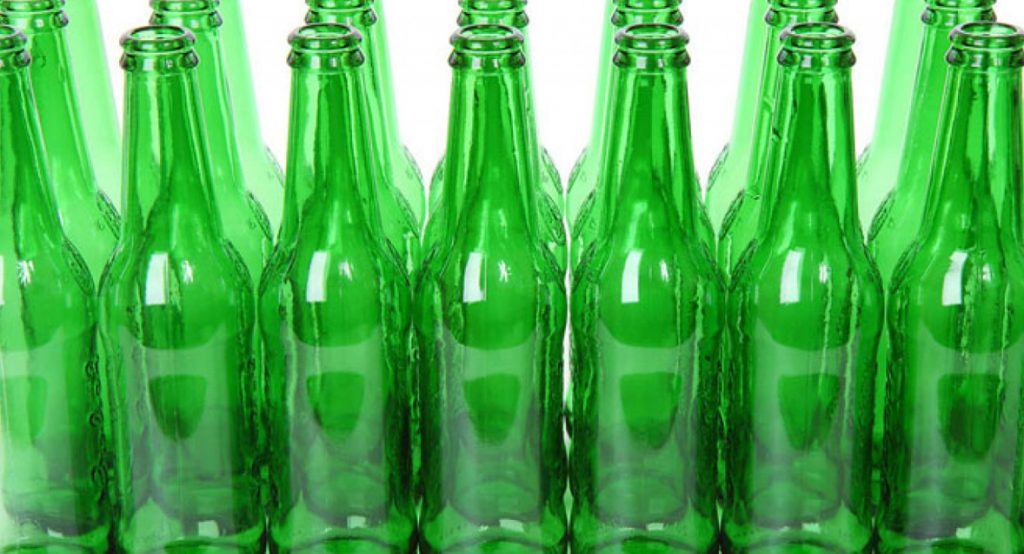 Glass Bottles Are Only Supplied In Pallets
While plastic bottles have replaced the majority of glass bottles, some instances still require a glass bottle. We also have seen the resurgence of glass bottles in sectors such as water and juice due to the environmental effects of single-use plastics.
Glass bottles can fit any solution within Technica's depalletizer portfolio, but due to the delicacy of glass, it is recommended to use pick & place mechanisms (Pantograph and Robot).
Open Bottles Can Have Debris
If we transport empty open bottles without proper ingress protection, we run the risk of debris inside these bottles. This small debris coupled with the electrostatic charges in plastic bottles leaves us with a sticky situation. Technica offers its invert cleaner solution. Bottles are gripped from the side and inverted 180 degrees in a continuous loop. While inverted, a set of nozzles sprays ionized air inside the bottles to blow away debris. The loop ends and sets the clean bottles back down. Make sure to visit our
empty bottle handling portfolio
and our
depalletizer portfolio
.