When industrials first introduced the pallet, it revolutionized the supply chain. And to this day, pallets are one of the key parts of every logistics chain.
Transporting these pallets around your plant is not simple. It might require you to invest in a fleet of Forklifts and hand lifts operated by an army of operators.
Some, however, achieved a fully autonomous pallet system with the help of Technica's pallet handling solutions.


Vertical And Horizontal Transport
Pallet conveyors come in all shapes and sizes. But when the necessities of your plant demand high-speed pallet travel across long distances, conveyors won't cut it.
Technica's transfer car allows you to carry any pallet configuration, with high speeds in exchange for smaller buffer space.
Taking your pallets across multiple floors is simple with Technica's line of pallet elevators and lowerators. From single empty pallets to pallet stacks, to moderate pallets, to full 2.5-ton pallets; every application has an answer (Standard or Heavy Duty).
If you are simply looking to raise the pallet up to a meter, there is no need for an entire elevator. Our scissor lift can easily do the job.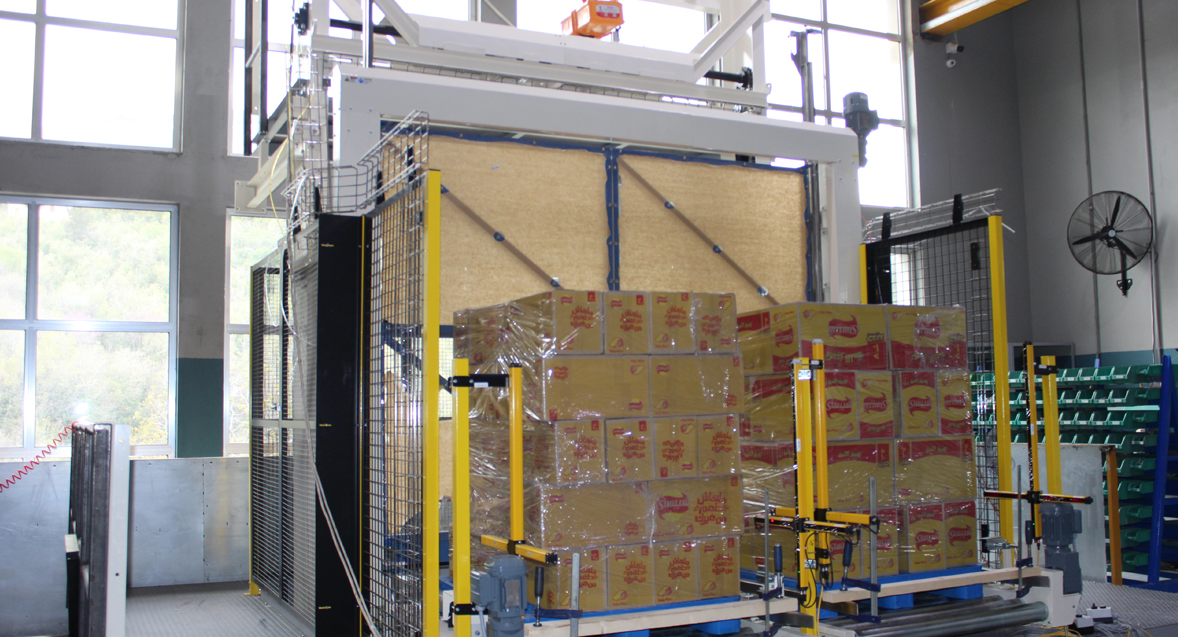 Unlike normal products, Pallets need more care when trying to manipulate them.
Moving Pallets at a 90 deg angle can be done using our solutions:
Don't care about maintaining your pallet orientation? Our 90 deg transfer unit can perform the transfer in a controlled and stable fashion.
Want to maintain the orientation of the pallet? Our Pallet Turntable can do the job.
Empty pallets are usually transported in stacks for efficiency. With the help of our pallet dispenser, you can turn the stack into individual pallets ready to be used in your system. Once the empty pallets are ready to exit your system, you can use the same machine in reverse.
Make sure to visit our Pallet Handling Portfolio (Link to the Pallet handling section)